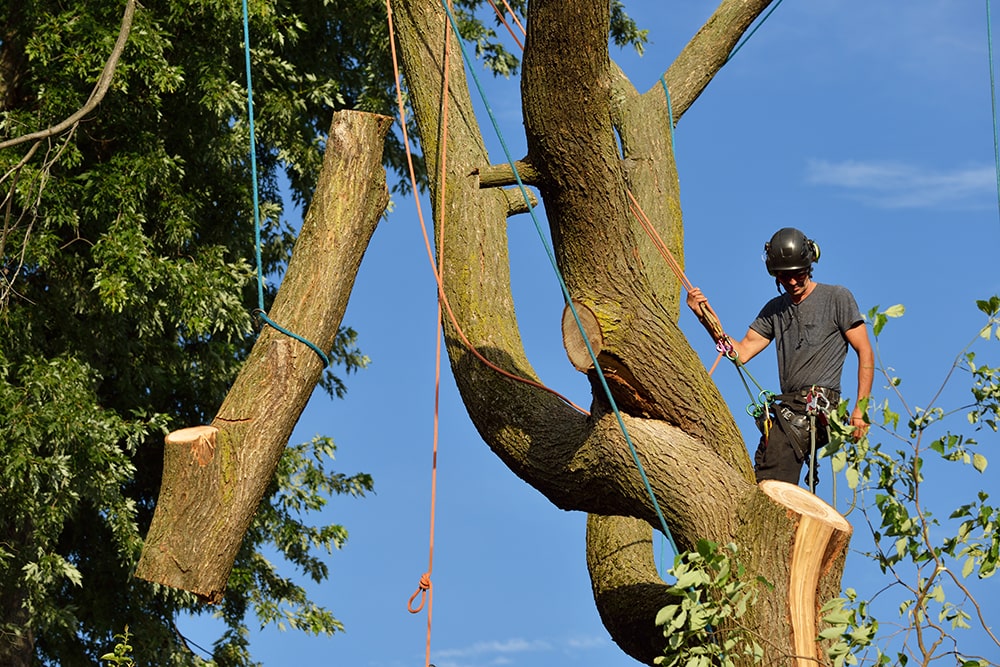 Tree Services
Whether a tree is blocking your view or hanging over your home, no matter its placement on your property, Sprinkler Repair Inc. & outdoor services can remove your unwanted tree. Tree removals are usually performed to eliminate dead or dying trees that have the potential of becoming hazardous. They can also be performed to create adequate space for other plants, like flowerbeds so they can soak up the sun. Whatever reason you have for removing your trees, we're not here to judge. We're here to offer you superior tree removal service.
We are proud of our work and make sure that after the job is done, we clean the scene. Property clean up is the name of the game. We will come in and listen to all of your needs and wants, give you detailed recommendations based on our extensive knowledge, and provide full property solutions for a resident's tree population.
We will determine the process based on:
• Client needs
• Location
• Tree type
• Tree health
And your individual needs
We offer our tree trimming service for residential and commercial properties. Whether you're a homeowner or a business owner, you can find all that you're looking for with our tree trimming services.

If you are looking to remove a tree stump from your backyard, Sprinkler Repair Inc. & outdoor services can help. We use a stump grinder or a professional machine to dig it up properly. The machines that we use have the capability to reach through tight spaces that are particularly hard to reach, like in your backyard or close to your deck or pool. If there is a large stump in your yard, we have a large stump grinder to handle this. Whatever the case may be, we will remove your stump safely and efficiently.